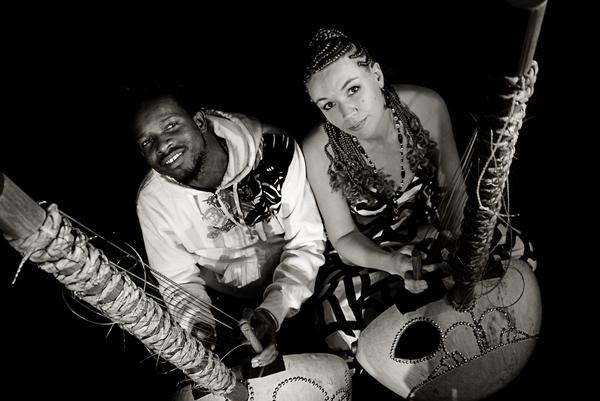 Maher and Sousou Cissoko share a unique musical heritage and destiny. The combination of the rhythmic energy of the kora, together with intimate vocals makes their debut album Adouna one to remember. There's a logical explanation to the magic of their music - and that is the story of Sousou and Maher. Some years ago two young musicians in different parts of the world each made a decisive choice to let their music evolve in new places. They shifted continents without knowing about each other.

Maher Cissoko is born and raised with music in Senegal, and as a member of a big and well known griot family of Casamance in southern Senegal, he was born to be a kora player. Maher has embellished the tradition and developed his own danceable style of kora playing. Besides playing the kora, he also plays West African percussion such as Calabash, Djembe and Tama (Talking Drum), which you can hear in his rhythmical way of playing the kora. While working in the Gambia, Maher had the opportunity to travel to Europe where he played in different bands and learned styles and techniques of other musical genres like latin, reggae and jazz. He was also touring around festivals such as Womad and Glastonbury with his brother Solo Cissokho and the family band Jalikunda Cissokho with Seckou Keita. Like his older brothers Solo and Fily Cissokho (yes they spell their names differently), he's now a full time musician in Europe.

Sousou Cissoko grew up in the southern parts of Sweden surrounded by music, singing and instruments, and fell in love with the kora when her father was playing with the griot Alagi Mbaye from Gambia in the early 90 ies. Since then the kora has had a defining role in her life. According to the tradition, the kora previously should only be played by the men ; so before Alagi could teach a woman, he had to ask the old kora masters in the countryside why women didn't play kora. Since he didn't get any satisfying answer to that question, Alagi decided to start teaching women and therefore accepted Sousou as kora student.
Since then, Sousou has spent a lot of time in the Gambia and Senegal learning to play the kora and to sing in Wolof and Mandinka as well as focused on the history of the Mandinka and the Jàlíjèlí (plural, jèlílu) is a bard, a loremaster, and praise-singer in the Manding areas whose functions are story-telling, speaking about lineages, singing and playing music as he wants and hears it. culture.

It was when Sousou was invited by the BBC Music Award winner Solo Cissokho to spend time with his family in Ziguinchor to learn their style of kora playing that she met Maher. "You just take the taxi to Ziguinchor and ask the driver where I live and you will find my home," Solo said, and that's exactly what Sousou did a few months later. When she arrived in Ziguinchor, Solo was not there but the rest of the family was and among them Maher Cissoko. Now, years later, they are married and have a small daughter (Who's also performing on their album Adouna). [...]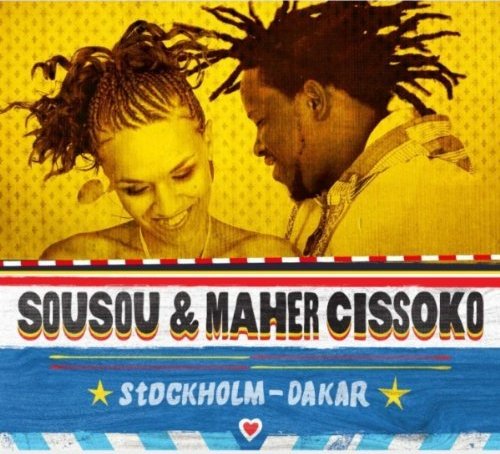 Their music is soothing and passionate at the same time, mixing traditional West African songs with new material. Sousou and Maher are daring in using different languages. Sousous and Mahers warm voices and the clear distinct sound of their koras is now backed up by guitar, bass and percussion, and on the album sometimes saxophone, harmonica, balafon and Swedish nyckelharpa. Their new tour band lines up well-known artists from Senegal and Sweden. Iboumbye Cissokho, the son of Solo Cissokho is a young percussionist and kora player who grew up together with Maher in Ziguinchor. Pape Seck is also from Senegal and he is a brilliant tama player who has also played with the mbalax star Ndongo Lo. Andreas Unge is the bass player and also the co-producer on the album and is one of the leading bass players in Sweden. He has played with artists like Robyn, Westlife and the Brazilian singer Simone Moreno. Together, they are a great band and give the extra beat to the groovy kora songs.

Interview with Sousou & Maher : by LNB - Read more..