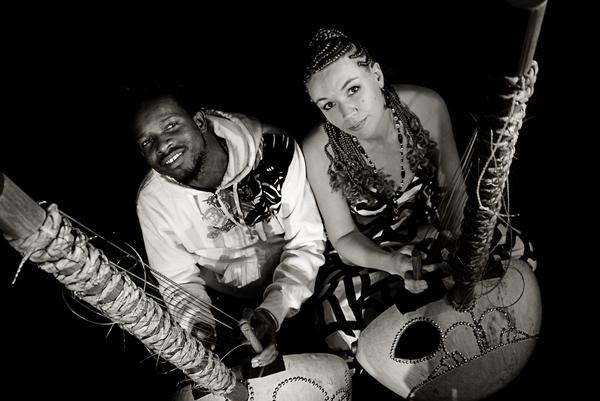 Maher et Sousou Cissoko partagent un héritage musical unique et un destin. L'énergie cadencée de leurs koras combinée à leurs chaudes voix fait tout le charme de leurs albums.

Maher Cissoko est né et a grandi au Sénégal, issu d'une grande famille de griots bien connue en Casamance. Né pour être korafoláUn korafolà est un joueur de kora en Mandinka (qui fait parler la kora) - korafolàlù, au pluriel., Maher a embelli la tradition et a développé son propre style de jeu. En plus de la kora, il joue aussi des percussions comme la calebasse, du djembé et tama, ce qui influence son style. Après avoir travaillé en Gambie, Maher eut l'opportunité de voyager en Europe ; là, il a joué dans différents groupes et appris des styles et des techniques d'autres genres musicaux comme le latino, reggae et jazz. Il a participé aussi aux festivals du Womad et de Glastonbury avec son frère Solo Cissokho et le groupe familial Jalikunda Cissokho ainsi qu'avec Seckou Keita.

Sousou, elle, a grandi au sud de la Suède dans un univers musical ; elle est tombée amoureuse de la kora en voyant son père jouer (de l'accordéon) avec le griot Alagi Mbaye de Gambie dans les années 90. Depuis, la kora a occupé une place majeure dans sa vie.
Dans la tradition mandingue, la kora ne devait être jouée que par les hommes ; donc avant qu'Alagi pût l'enseigner à une femme, il dut demander aux vieux maîtres de kora pourquoi les femmes ne devaient pas en jouer. N'ayant pas obtenu de réponse satisfaisante, Alagi décida de commencer à l'enseigner à Sousou. Depuis elle a passé beaucoup de temps dans la Gambie et le Sénégal à apprendre la kora et chanter en Wolof et Mandenka tandis qu'elle s'est concentrée sur l'histoire du Manding et la culture des Jalolu.

Sousou, ayant été invitée par Solo Cissokho, vainqueur du Prix de Musique de la BBC, pour passer un temps avec sa famille à Ziguinchor pour apprendre leur style de kora, elle y a rencontré Maher. "Vous prenez juste le taxi à Ziguinchor et demandez au chauffeur où je vis et vous trouverez ma maison" lui avait dit Solo ; c'est exactement ce que Sousou a fait, quelques mois plus tard. Arrivée à Ziguinchor, Solo n'était pas là mais le reste de la famille était et parmi eux Maher Cissoko. Des années plus tard, ils sont mariés et ont une petite fille (qui joue aussi sur leur album Adouna).

Sousou et Maher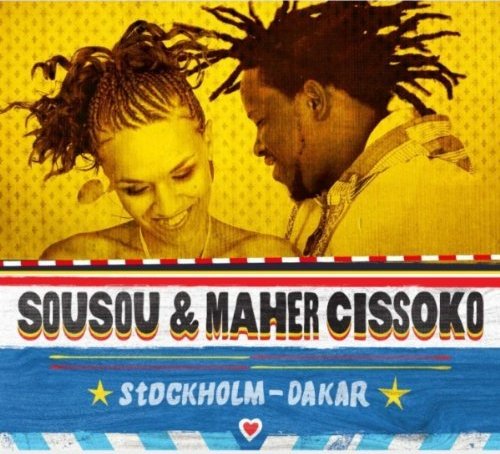 chantent en plusieurs langues (mandenka, fula, anglais, suédois, wolof, etc.). Leurs voix chaudes et le son clair de leurs koras sont mises en valeur par la guitare, la basse, les percus et parfois le saxophone, l'harmonica, le balafon et la harpe suédoise. Leur groupe s'est étoffé de stars de la musique traditionnelle pour leur tournée dont : Iboumbye Cissokho, fils de Solo Cissokho, jeune joueur de kora et percussionniste qui a grandi avec Maher à Ziguinchor ; Pape Seck aussi du Sénégal et brillant joueur de tama qui a aussi joué avec la star du mbalax, Ndongo Lo. Andreas Unge est un célèbre bassiste suédois et aussi leur co-producteur. Il a joué avec Robyn, Westlife et le chanteur brésilien Simone Moreno.

Interview de Sousou & Maher : réalisation LNB- En savoir plus
| | | |
| --- | --- | --- |
| 1- | Allalamina | 8:12 |
| 2- | Bamba | 7:35 |
| 3- | Ana | 5:58 |
| 4- | Yarou | 10:48 |
| 5- | Konkoba | 3:18 |
| 6- | Nelson Mandela | 6:10 |
| 7- | Samakatoujam | 5:21 |
| 8- | Maala | 5:50 |
| 9- | Karanta | 6:51 |
| 10- | Bolong | 4:09 |
Maher & Sousou Cissoko

Idong

Recorded in Åkeshov, Sweden, july -09. Dir: D. Giese and A. Eriksson.

Maher & Sousou Cissoko

Written by Sousou Cissoko & Maher Cissoko. The title means "The tradition of the kora players".
Live, Vattenmöllan in Genarp, Sweden, 2010.