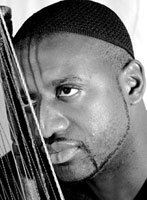 "Jalikunda" is an explosive cocktail of spiritual Afro-Mandinka music, inspired by the songs, dances & rythms from Casamance in Southern Senegal where the band mainly comes from.

"Jalikunda" means "the house of the griots" in the Mandinka language. The griot family featured in this fantastic band is the Cissokho. The family is spread all over West Africa & Europe, resulting in one huge personality across the stage. This house sometimes features Cissoko family korafolálu A korafolá is a kora player in mandinka (who is able to make the kora talk) - korafolálu, plural. and guest musicians from other traditions who have been following the kora.

"Jalikunda" was conceived a few years ago by Solo Cissokho who had the vision of bringing members of his family together to share their different experiences from around the diaspora. This led to different tours in Sweden, Norway and Senegal (winter 2000 and 2001).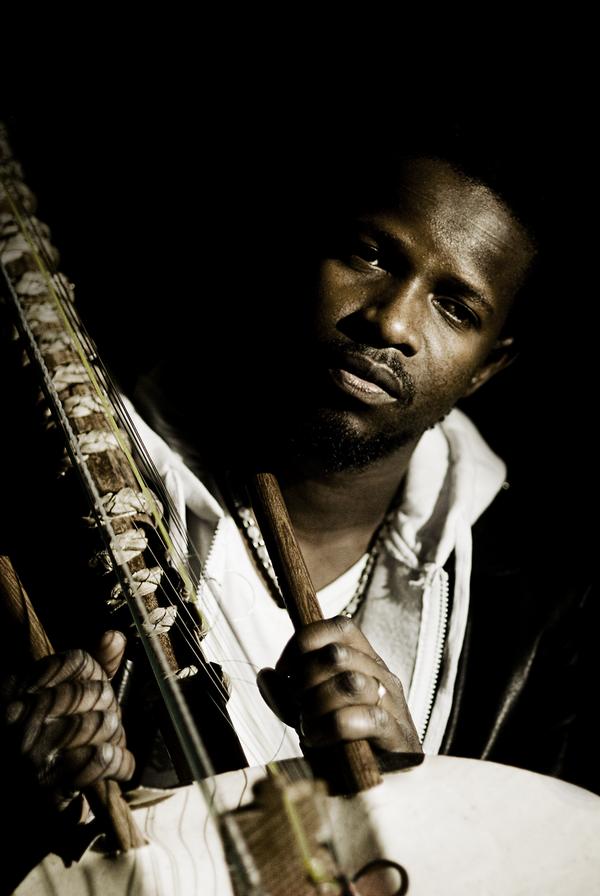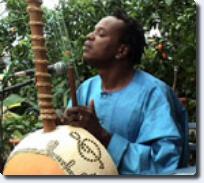 This vision inspired Seckou Keita, who introduced the idea to the UK in 2002, by inviting Fily, Sadio, Maudo and Maher Cissoko. The UK tour included Glastonbury Festival (Jazz/World stage), Womad Festival (Reading) and Window of the World Festival where the band performed alongside Cheikh Lo and Papa Wemba.
Jalikunda's mission is not only to share a musical experience from its members but to inspire peace through the universal language of music.
| | |
| --- | --- |
| | Jalikunda, 2003- © Lindiane, Jalikunda - JAL0001 |